It Happened Quiet
is the fifth track on the EP "
Infections Of A Different Kind - Step 1
". It was written by
AURORA
and Sacha Skarbek and produced by
Magnus Skylstad
, Tim Bran, Roy Kerr and Askjell.
About the song
Edit
AURORA wrote this song with Sacha Skarbek, a Grammy nominated songwriter who has written songs like "Wrecking Ball" by Miley Cyrus and "Without You" by Lana Del Rey.
As said by AURORA, she started writing this song the first day after the release of her debut album.[1] It possibly talks about rape and revenge, but this depends on the person who listens to the song, since AURORA stated that the songs of this EP can have different meanings to everyone depending on how deep you dive in them.
In a Q&A on Twitter, AURORA explained that this song is a part of a big story about a complicated relationship, probably having connection with "Murder Song (5, 4, 3, 2, 1)" where the guy kills her using the gun and the pillow of this same song as a silencer and it's speculated this same guy is the one she was on her knees in "I Went Too Far"
Eyes blue and hollow
As it rains against their will
Feathers falling out of a pillow
As if time's standing still

I can't remember much more
But I know it happened quiet
So quiet

Words falling out through the window
All that remains is a silent call
Is the earth colored red?
As I land like a flower on the meadow
Love is wild

You fell apart
Like a stone can be broken into sand
One thousand pieces
Spread across a dying land

And you can't remember that day
But you know it happened quiet
So quiet

Words falling out through the window
All that remains is a silent calm
Is the earth colored red?
As I land like a flower on the meadow
Love is wild

Are your dreams as dead as they seem?
Are your dreams as dead as they seem?

Don't you speak over my voice
I will return from the shadows
And I bleed in your bed
Turn it red
Like the ground outside your window
Love is wild

Love is wild
Love is wild
Love is wild
Love is wild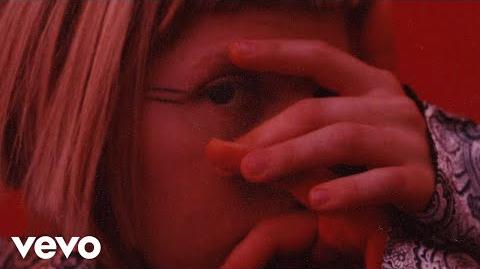 References
Edit