Running With The Wolves
is the debut EP of
AURORA
, it was released on May 4, 2015 through
Decca Records
and Universal Records.
Background
Edit
After releasing her third single "Under Stars", AURORA began to work in more music, which would be her debut EP. "Runaway" the first and lead single, was released on February 7, gaining more attention worldwide and in the social media. On February 29, a music video for the song was released. Afterwards, the next and last single "Running With The Wolves" was released to accelerate the post-release of the EP while it was finally being announced, containing two new songs "Little Boy In The Grass" and "In Boxes". After the release, a music video for "Running With The Wolves" was released in June.
In early 2016, the follow up project of the EP, was announced. This would be her first studio album "All My Demons Greeting Me As A Friend". Prior the release, AURORA provided other two singles, "Murder Song (5, 4, 3, 2, 1)" and "Half The World Away". This last one being a cover of the band Oasis for the 2015's Jhon Lewis christmas advert.
This vinyl includes the songs "
Awakening
" and "
Under Stars
". Both being old singles from
AURORA
Tracklist
Edit
No.
Title
Writer(s)
Producer(s)
Length
1.
"Runaway"
AURORA, Magnus Skylstad
AURORA, Odd Martin Skålnes, Magnus Skylstad
4:09
2.
"Running With The Wolves"
AURORA, Michelle Leonard, Nicolas Rebscher
Nicolas Rebscher, Magnus Skylstad, Odd Martin Skålnes
3:12
3.
"In Boxes"
AURORA, Electric
Electric, Magnus Skylstad, Odd Martin Skålnes
3:22
4.
"Little Boy In The Grass"
AURORA, Magnus Skylstad, Odd Martin Skålnes
AURORA, Magnus Skylstad, Odd Martin Skålnes
4:15
Outtakes
Edit
| Chart (2015) | Peak Position |
| --- | --- |
| Norway (Dance charts) | 18 |
| Sweden (Aqua charts) | 5 |
| United Kingdom (Mix Charts | 5 |
| Year | Nominee/work | Award | Result |
| --- | --- | --- | --- |
| 2015 | Running With The Wolves | Best Alternative song | Nominated |
| 2015 | Running With The Wolves | Best Northern Song | Won |
| 2015 | Running With The Wolves | Best Big 6 Song | Nominated |
Music Videos
Edit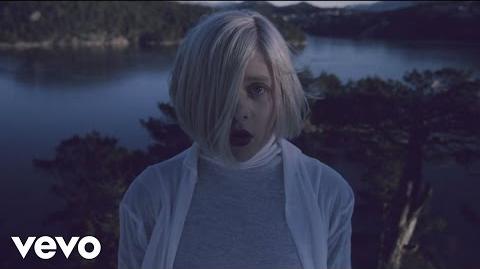 Artwork - Magnus Rakeng
Drums - Magnus Skylstad (All Tracks)
Mastered By [Mastering Engineer], Engineer [Mastering Engineer] - Alex Wharton
Mixed By - Magnus Skylstad (All Tracks), Odd Martin Skålnes (All Tracks)
Photography by - Kenny McCracken
Producer - AURORA (Tracks 1, 4), Edvard Førre Erfjord (Track 3), Henrik Michelsen (Track 3), Magnus Skylstad (All Tracks), Nicolas Rebscher (Track 2), Odd Martin Skålnes (All Tracks)
Programmed by - Edvard Førre Erfjord (Track 3), Henrik Michelsen (Track 3) Magnus Skylstad (All Tracks), Nicolas Rebscher (Track 2), Odd Martin Skålnes (All Tracks)
Recorded by - Edvard Førre Erfjord (Track 3) Henrik Michelsen (Track 3) Magnus Skylstad (All Tracks) Odd Martin Skålnes (All Tracks)
Vocals - AURORA (All Tracks)
Written-By - AURORA (All Tracks)
References
Edit