"
Wisdom Cries
" is the sixteenth track on the album
All My Demons Greeting Me as a Friend
. It was written by
AURORA
,
Michelle Leonard
and
Nicolas Rebscher
and produced by Rebscher.
About the song
Edit
This is one of her favorite songs and she believes that she will "definitely go a bit more complex" as she becomes more powerful.[1]
It is reminiscent of the inability to think clearly when we are disoriented. Touching on ideas like insomnia and melancholy, the minor chords and minor chord progressions intend to cause stress in the listener. When listening to this song for the first time, imagine waking up after a bad dream and not sleeping well, only to awake to a fire alarm or siren.
"It's about… Humans and the world. We have spent so many years, millions of years collecting wisdom and learning about each other, respect, knowledge and all of the things we should know. Then I feel like if Wisdom was a person, maybe, he/she'd look down upon us and see all the things we do towards the planet, the animals, the women, the men and the children… I think Wisdom would cry because we spend like a second tearing down what we have spent millions of years becoming, if that makes sense. And it's… sad."[2]
We go way back in time, time
Through diamond eyes
We go running
Way back in time
Through diamond eyes

We gotta go back to the start
Back 'til we are back home
We gotta go back to the start
Back 'til we are back home

Tick-tock, tick-tock
Tick-tock tick
Where is the rain?
Are we meant to go down again?
We go down

Lightening strikes
Wisdom cries
It's an emergency, emergency
Conscious all night
No one's surprised
As long as we... emergency
Emergency, emergency

Wis-Wisdom cries
Wisdom cries
Wisdom cries
Wisdom cries
Wisdom cries
Wisdom cries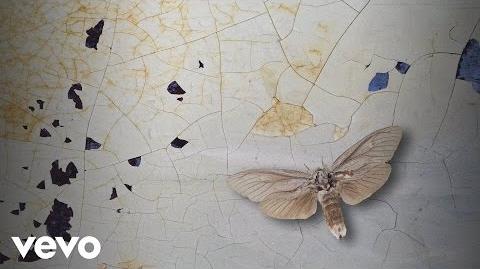 References
Edit
↑ https://earmilk.com/2016/04/20/a-chat-with-aurora-one-of-musics-most-poignant-dark-pop-songstresses/
Community content is available under
CC-BY-SA
unless otherwise noted.